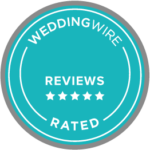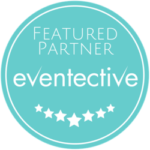 Minimum 50 Guests. No Outside Catering or Alcohol.

Intimate Space

Perfect for the DIY Bride

Our space allows brides to balance budget and decor
Amy + Brian
My NEW Husband & I JUST had our reception at the Boulder Creek Event Center. It was THE MOST WONDERFUL & MAGICAL day of our lives. We got to know the Manager, Andrea Salemi last spring while planning our upcoming wedding. (we have been planning our wedding since December 2012) We got to know Andrea VERY well, & she & I shared a special bond. She is SO very kind, and sweet & WENT ABOVE & BEYOND during this ENTIRE time. The venue was PERFECT for our rustic & old fashioned wedding reception. She EVEN honored us with a complimentary bottle of Champagne for us!! THANK YOU AGAIN to EVERYONE involved @ Boulder Creek from THE BOTTOM of OUR hearts.
Lisa
My aunts hosted my bridal shower at Boulder Creek. While I cannot speak to the value as I was the guest of honor, I had to give 5 stars in every category to reflect my 5-star experience. The space was beautifully transformed into a bright and intimate shower. The bar is excellent (and the staff made sure my drink was filled). The food was also fresh and delicious. Most importantly, Andrea and her staff are professional, courteous, see that you have a perfect experience, and, by the end, feel like friends. Andrea will ensure that your event is perfect no matter what the occasion.
Lucine
I had my bridal shower at the Boulder Creek Golf Club Event Center and it was everything a bride could dream of! I've always been in love with the idea of brunch and mimosas and Andrea and her staff set up a full brunch bar (I'm talking waffles, bagels, eggs, bacon, you name it…) and a mini mimosa bar on every table! The tables were BEAUTIFULLY decorated – GORGEOUS floral centerpieces and lovely place settings. She and her staff were very accommodating with my timing and certain specific requests I had and made which made for such a wonderful and easygoing event. It is a beautiful location and perfect size spot for small or big events. I would absolutely have another event here and love what Andrea has done with the place.
Rustic & Versatile

An Affordable & Unique Space

Our event center was designed to be an extension of Boulder Creek Golf Club – showcasing its accent wall constructed with reclaimed 100-year-old barn siding, and custom bar finished in river rocks collected from the property. Our built-in granite buffet allows for large parties to choose from a wide variety of menu selection. Large windows line the entry wall to invite natural light during our day-time events – a perfect setting for bridal showers.
We Are Excited to Hear About Your Event!
Cindy
Liz, Thanks for your help with the bridal shower. Everything was very nice and everyone raved about the pasta salad!! I really appreciate how helpful and easy you were to work with!
Debbi
This was a wonderful place to hold my daughter's bridal shower. They let me pick the total menu…totally worked with all that I wanted. The food was amazing. The venue has a wonderful bar, and they give you a wide selection to choose from. The staff was helpful and on top of all details. They also really helped me to stay on budget by having a spreadsheet prepared for me. It was always updated so I knew exactly where I stood on my budget. So very helpful.
James
Boulder Creek did an excellent job for our annual Swedish American Chamber of Commerce Crayfish Event. Attendees are still talking about how great the venue is and indicated they want to return next year. Andrea's staff did a great job organizing the beverages and setting up our room.